It all starts with a plan.
Residential / Commercial Planning & Consulting
What WE Do
Custom Home Plans
It all starts with a plan. With over 25 years of experience and over 2000 successfully built projects, Butler Home Design will work with you to provide a complete set of custom home plans that are structurally sound, accurate and meet all your design needs. Simply provide us with a very basic sketch and we'll guide you through the entire design process!
Residential
Garages, split levels, single levels, two storeys, duplexes, apartment buildings & more, we have you covered with our vast plan residential plan library.
Commercial
Shops, warehouses, dealerships, add-ons, etc.  We can help you get your business up and running by working along side the best structural engineers in town. 
Additions / Renos
Want to make your current home your dream home?  Our experienced planning staff can help you achieve that perfect home renovation!  
 Looking for a custom design? We'll guide you through every step of the way!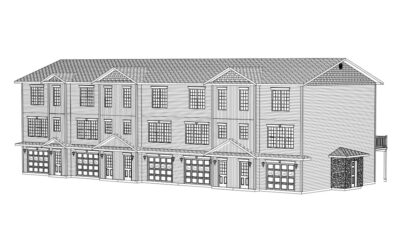 5 Unit Townhouse dane@butlerhomedesign.ca(506) 260-0317
Over 25 years of experience and over 2000 successfully built projects
Residential, Commercial Planning & Consulting